Breed:
 

Haflinger
Color:

Strawberry Roan


Age:

 

22
Height:

 

13.2 Hands
Sex:

 

Gelding

Toby is owned by Rockbrook Camp and joined the Free Rein team for fall 2019.  He has been a therapy horse for many years at Ride Like a Knight Therapy Program in Laurinburg, NC and spent the past decade of summers here at Rockbrook Camp as a camp pony.  Toby is a very laid back and gentle horse.  His very large, round barrel and smoothe gates makes him ideal for riders with flexible hips and hyperactivity.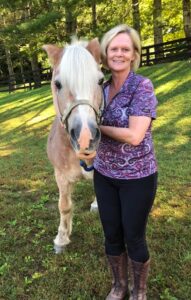 Janet Howser is a proud to be Toby's HEROS for 6 months!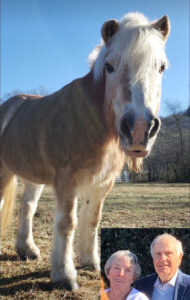 Lucille & Carl are proud to be Toby's HEROS for 3 Months!
Merry Christmas, Love Jim, Kathy, Wehman, and Hannah.