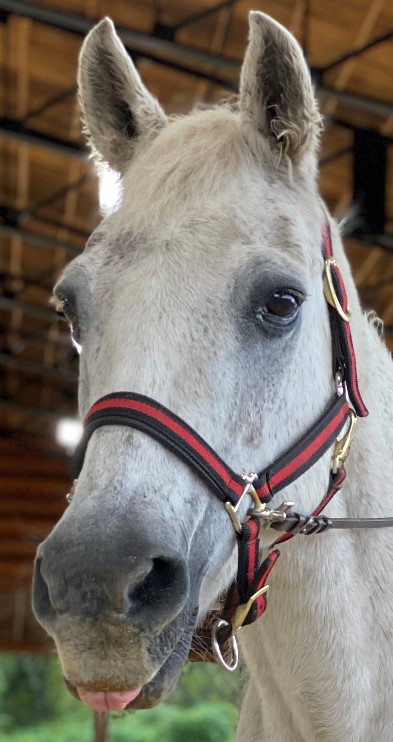 Breed: Quarter Horse
Age: 32
Color: Flea Bitten Gray
Height: 15.2 hh
Gender: Gelding
Dakota is the newest member to the Free Rein herd. A 20-year-old Quarter Horse, he has spent most of his career as a camp horse here in Brevard. Dakota has a sturdy yet slimmer build that makes him ideal for medium riders. His smooth movements are great for a rider with high muscle tone. Dakota has seen and done it all, giving him the right confidence and attitude for therapeutic riding. His training and time as a camp horse make him great with beginners and more advanced riders.
Susan Kish is a proud HERO!