Rockbrook's Philosophyis the believe that summer camp for kids should be both fun and formative, exciting, supportive, challenging and rewarding.
Rockbrook is a summer camp for girls located in Brevard, North Carolina.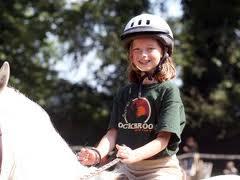 It was founded in 1921 and provides an outstanding summer camp experience for girls ages 6 – 16.
Rockbrook also serves as the home for Free Rein during fall, winter and spring seasons.
Rockbrook's summer camp horseback riding program facilities include teaching and show riding rings, two barns, and more than 30 acres of pasture.  Rockbrook also leases some of its horses to Free Rein for use in its therapeutic riding program.