Brittany McCathern
Program Director
Brittany McCathern joined Free Rein in 2011 as Horse Care Coordinator and was certified in 2012 as a PATH instructor, and in 2018 was promoted to Program Director. She earned an Arts & Associates at Blue Ridge Community College. From the age of 8, Brittany has owned and ridden horses, mostly in hunt seat, cross country, lower level eventing and most recently has taken up dressage. Brittany's favorite thing about working at Free Rein is the ability to build relationships with fellow staff members, students, families and volunteers in conjunction with horses.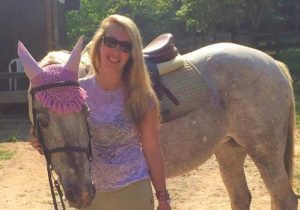 Kara Franks
PATH Certified Instructor
Kara Franks started working at Free Rein in 2012 as barn staff. She received her PATH certification in 2014 and began working as an instructor that year. Kara received her Associates Degree in Arts at Blue Ridge Community College. She started taking riding lessons at the age of 11 and received her first horse on her 16th birthday. Combining her love of horses and helping her community is what brought Kara to Free Rein.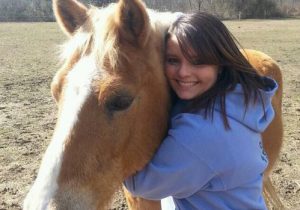 Mary Stoehr
PATH Certified Instructor
Mary Stoehr was PATH Certified in 2011 and started instructing at Free Rein in 2012. She earned her Masters in Criminal Justice from the University of New Haven and a Masters in Communication Disorders from Southern Connecticut State University. Mary is a retired detective from the New Haven Police Department and currently a Speech-Language Pathologist. She is a former Hunter-Jumper with some competitive eventing, and has been training and riding in Dressage for the last five years. Mary was drawn to Free Rein because of the staff and smaller facility with the possibility for growing and changing. She has two cats, two horses and her husband is a retired fire fighter.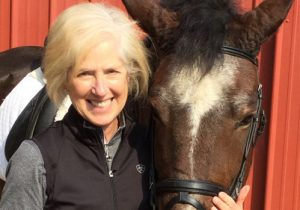 Toni Garrett
PATH Certified Instructor
Toni grew up in West Texas and has been riding since she was 8 years old. She has owned horses off and on since then and her love for them is what originally brought her to Free Rein as a volunteer in 2015. Her passion for her students ignited a calling in her to become a PATH Certified Instructor which she achieved in March 2020. She spent 21 years as a Flight Attendant for a major airline and now lives in Brevard with her Husband Jim, who is a Free Rein Board Member, along with their very spoiled dog and cat.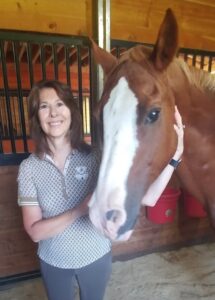 Makenna Holden
Horse Care Coordinator
Makenna Holden is a senior at Rosman high school, she has been riding and has loved horses since she was 5-6 years old. Makenna has worked at Rockbrook since 2017. Her love for horses, volunteering, and children brought her to join our team as the Horse Care Coordinator in 2020. She has two horses of her own a Quarter Horse gelding named Dudley and a Tennessee Walker named JT. Makenna started out her riding career English, then switched to western pleasure. Her favorite thing, is to see is new people making connections with horses. Also being able to help others by introducing them to the life of horses is always, which is an incredible journey. She is also in the Marine Corps delayed entry program, so when she graduates she will be off to Paris island to be a Marine.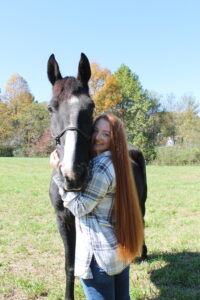 No barn is complete without a few kitty cats. Scarlett (the boss) and Sally (behind the scenes mouser) are a big part of our team. They observe daily activities and provide valuable input.