Free Rein Sponsorship Opportunities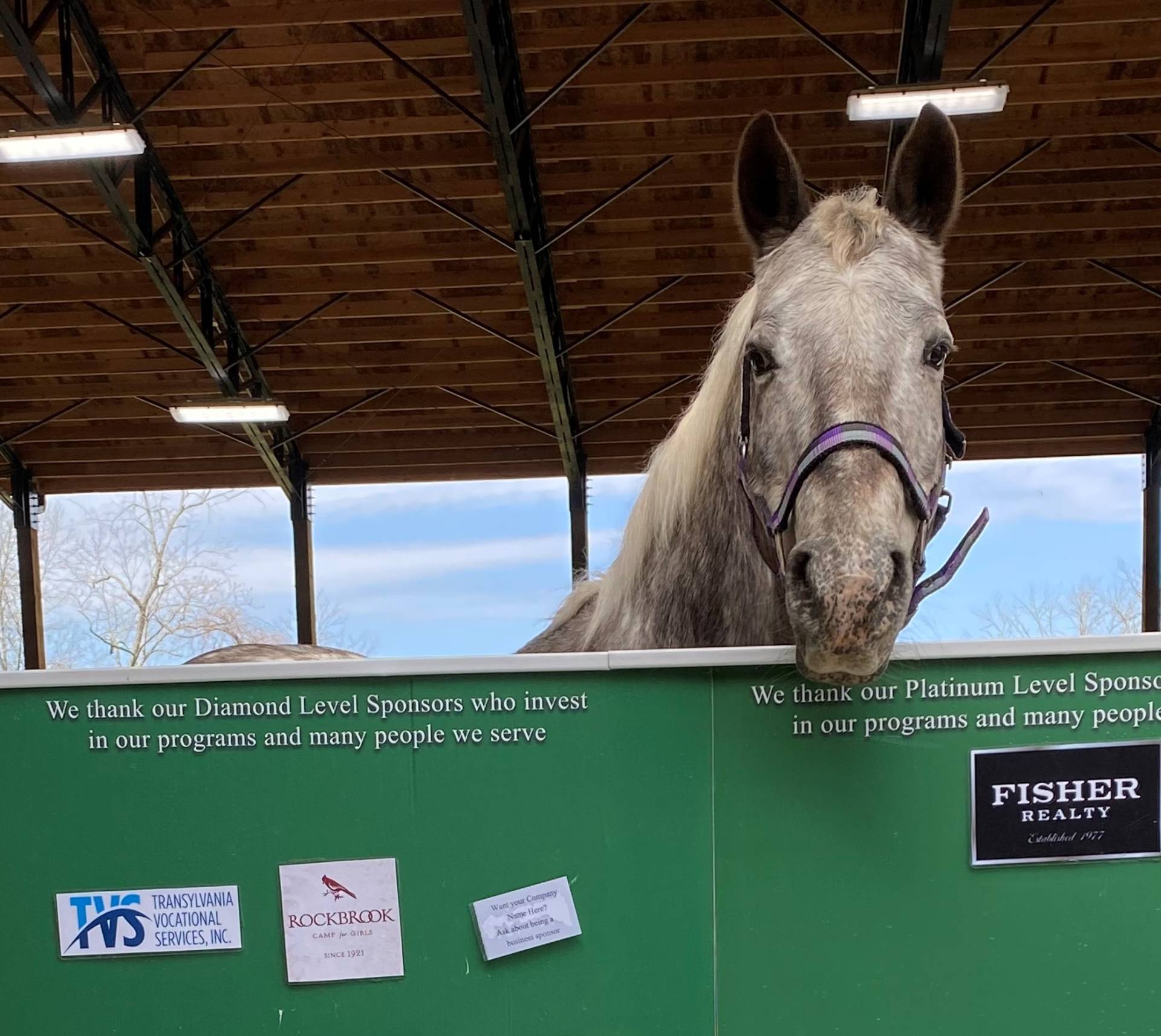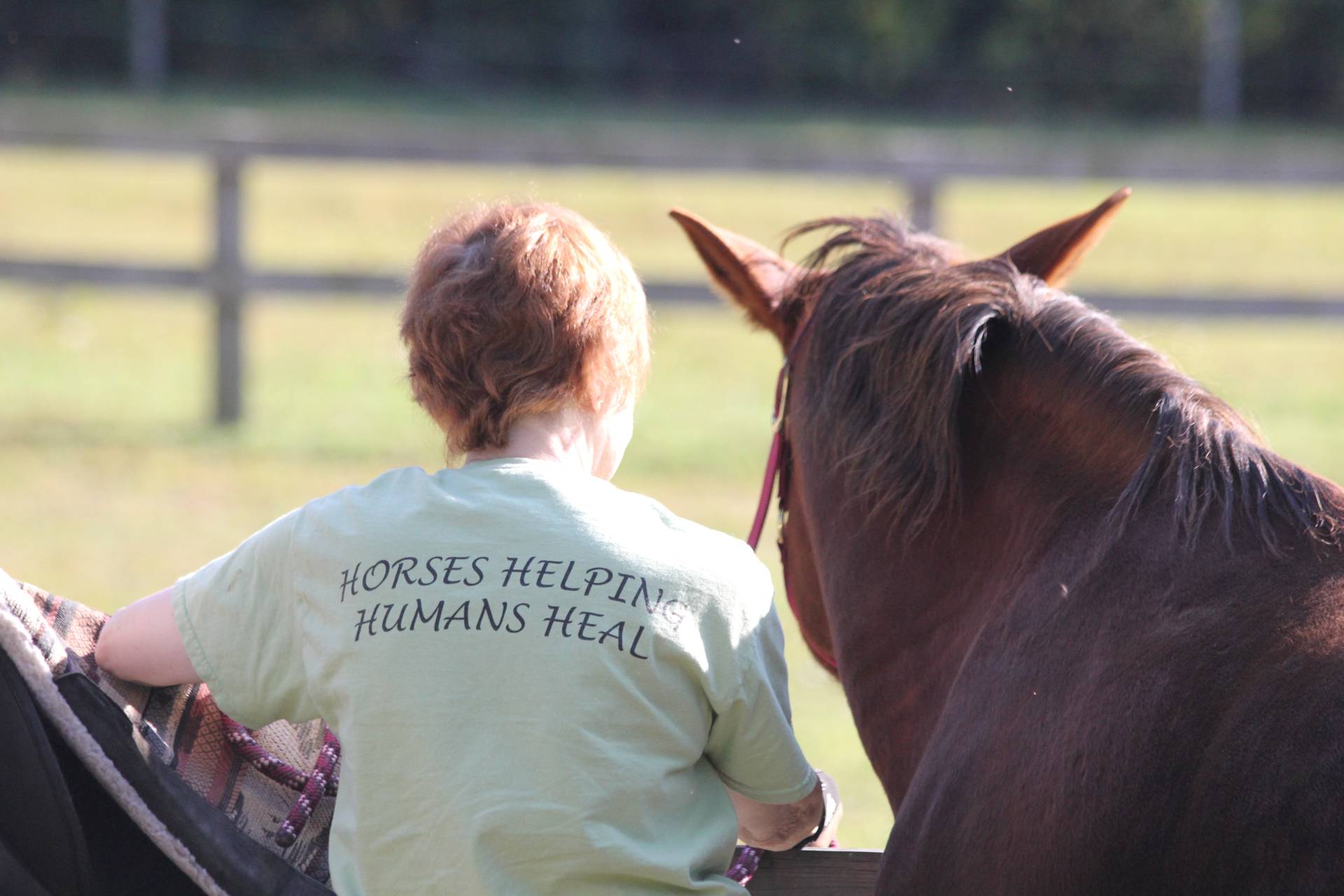 Corporate Sponsors
Our Business sponsors are an integral part of our funding for programs at Free Rein<
Free Rein Partner
As a free Rein partner, individuals help keep our programs operating efficiently and effectively
Slide 3
Help us support our herd, become a HERO today!
HEROS -- Helping Equines Reconnect Our Spirits
Help Free Rein Keep Trottin' Along…..We could not do without your support!
Join us in healing hearts, minds and bodies through the horse-human connection.
Free Rein is built and sustained by the generosity of our donors, sponsors and volunteers.
Free Rein Center for Therapeutic Riding and Education is made possible through the heartfelt gifts from foundations (grants), corporations, community businesses and individuals like yourself.
Now, more than ever, we believe in the therapeutic benefits of structured interaction with horses where individuals with developmental, cognitive, emotional and physical challenges can grow in self-esteem, confidence, self-awareness and communicative skills. Free-Rein's programs utilize the human-horse connection as the therapeutic agent in helping individuals and diverse groups, from children to senior citizens.
Free Rein welcomes all donor pathways, including volunteering and defined planned giving. A well-planned gift can reduce or eliminate long-term capital gains taxes, provide current income tax deductions, reduce possible estate and gift taxes or even increase your income.
Bequests – These make up the majority of planned gifts. Anyone can make a bequest to a nonprofit through their will or estate plan.  You can allocate a specific amount of money to give after you pass, such as a lump sum or a percentage of your total wealth, or you can choose to give the remainder of your estate to a nonprofit after all of the other bequests are paid. Because your gift doesn't go to the organization until after your lifetime, you can change your mind at any time, thus providing maximum flexibility.
Charitable Gift Annuities – This is an agreement in which the donor gives a significant gift to a nonprofit, receives a tax deduction at the time of the gift and then receives payments from the nonprofit during their lifetime. The nonprofit may invest the money and after the donor's death, the nonprofit can use the remaining funds.
Donation of Stocks of Appreciated Assets – This is one of the most beneficial ways for giving, allowing you to receive favorable tax treatment. A donor who gives us a gift of common stock held longer than one year avoids capital gains taxation on the transfer, so the full value of the contribution goes to Free Rein.
Donate Through an IRA – If you are age 72 or older (70 ½ if you reached 70 ½ before January 1, 2020) you may be interested in lowering your IRA withdrawal's income and taxes. Through an IRA Charitable Rollover, you can transfer up to $100,000 a year directly from an IRA to a qualified 501(c)(3) nonprofit such as Free Rein. The transfer amount will not be included in your taxable income, and the transferred amount can count toward the required minimum distribution (RMD).
Outright Gift of Cash or Check – A cash gift by check is one of the most common and easiest methods for making an outright charitable contribution. Besides a possible deduction on your tax return, a major benefit is seeing the immediate results of your generosity.  When you make a cash gift, you are demonstrating a strong commitment to help support Free Rein's mission and vision and are contributing to its success.
For questions or further instructions, please contact the Free Rein Office at 828-883-3375.
For gifts of cash, please give directly by check, credit card, PayPal or online. Mail checks to Free Rein Center, P.O. Box 1325, Brevard, N.C. 28712.
Or visit  www.freereincenter.org to make a secure online donation
*To design a gift that benefits the people and organizations you care about most, we recommend you obtain the counsel of an estate planning attorney.
Join us in healing hearts, minds and bodies through the horse-human connection.
Free Rein is built and sustained by the generosity of our donors, sponsors and volunteers.