Susan Kish, was the executive director for an urban Juvenile Court in Lake County, Ohio for 16 years and prior to that for 18 years, the supervisor of the Court's counseling department. Her educational background includes a BA with majors in English, Sociology and minor in Psychology. My masters is in Sociology.
In addition, she was a Board Member of the Lake County United Way
serving on a special committee which advised appropriate allocations to social services in the County.
She is certified by Hazelton Addiction Center as a drug/alcohol assessment counselor and served as an assessment counselor and developed recovery family sessions for the Lake County Juvenile Court.
Under the auspices of the Governor of Ohio, she also participated in the Lake County Family and Children First Council serving as member of Council and as chair of the Children's Committee which was tasked with resolving therapeutic and placement issues for multi-need children. This entailed chairing public discussions which included parents, service providers and school personnel to plan and resolve conflictual concerns
Susan and her husband Doug, moved full time to Brevard 15 years ago. Prior to that, we owned a condo in Cashiers which we used for family vacations since 1980 until moving full time here.
Both Doug and Susan owned horses during high school. He stopped riding when he went to college. Susan gave up her own horse but her college had an equestrian program so even though she didn't participate in it, my friends had horses so she got to ride.
Our daughter, Cait, started riding when she was 7; we leased a horse when she was 9 and we bought Levi, her horse, when she was 11. She evented with him for many years so she was an official "show horse mom". He was here at Shoal Creek farms for the last 6 years of his life – he passed after 22 years with our family.
Susan decided to start riding again 11 years ago and bought her horse, Copper, 9 years ago. In addition, we bought a mare, Darby, 5 years ago.
Free Rein seems to be a great fit with her interests and experience. Susan has been impressed with and supported this facility for years.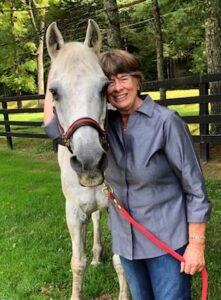 Jerry Clouse
Previous Board Chair
Jerry enjoyed a rewarding career in health care spanning 37 years. He practiced in diverse areas such as hospital pharmacy management, home health care and long- term care consulting and hospital administration. He was appointed to the Ohio State Board of Pharmacy for eight years and was an adjunct professor at the University of Cincinnati College of Pharmacy and the Wright State University School of Medicine.
In 2003, Jerry and his wife Gloria, a retired elementary school principal, moved to the Brevard area, anticipating a relaxed life style in the outdoors, hiking, fly fishing, traveling and playing golf. Within a short time he decided it was time to contribute to the community and ultimately served on several non-profit boards. Jerry was raised around Standardbred race horses a good part of his life and with his background in health becoming involved with Free Rein was a perfect fit.
Jerry and his wife live in the Cedar Mountain area, along with their Soft Coated Wheaten Terrier, Murphy.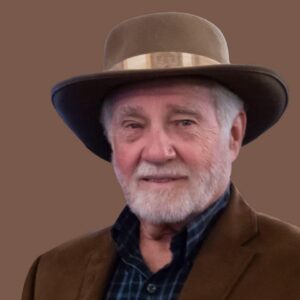 Andy Bullwinkel
Vice Chair
While attending Baylor high school, Andy took horseback riding lessons and worked at the barn. There, he participated in several horse events including dressage, stadium jumping, and cross-country jumping. He also became involved with the Chattanooga polo club. At first simply by exercising and cooling off the polo horses and eventually participating in several of the weekend practice games.
After graduating from Florida State University, he taught 9 th grade physical science for 4 years at McClay high school in Tallahassee, Florida. In 1988 he was recruited to be the program director at Camp Carolina for boys in Brevard. After that first summer, Andy, his wife, and newborn daughter chose to make Brevard their home. Their son was born the next year in Brevard. Four years later, Andy became the assistant director at Camp Illahee for girls.
After seven years in the summer camp business, Andy took the Resource Coordinator position with the statewide therapeutic foster care placement agency, Omni Visions, Inc., based out of Raleigh. Andy trained, licensed, and placed long term foster children in foster homes located in Western North Carolina.
In 2005, Andy took the science teacher position at Davidson River High School, the local alternative high school in Brevard. While working at DRS, Andy first learned about Free Rein. The middle school students there took lessons at Free Rein and since Andy had his bus driver's license, he often drove them out to the barn for their lessons. After reading a newspaper article describing Free Rein and the upcoming volunteer orientation and training, Andy became involved. For many years while still teaching school, Andy volunteered as the horse leader for a single student every Wednesday afternoon during the spring and fall sessions. This experience helped Andy realize just how beneficial the Free Rein horses & lessons were to not only each student, but also for giving the family a quiet one-hour break during the lesson time. Andy retired from teaching after eleven years and found he had some free time. Being a morning person, Andy has volunteered to feed the horses Monday thru Friday mornings for several years now. During this time, Brittany, caught him fixing small things around the barn; hose holders, door hinges or latches, motion flood lights. Now Andy enjoys working with Brittany as a handy man for many of the special projects she comes up with. Andy continues to be a substitute horse leader when needed, continues to feed horses and do morning barn chores, and always love hearing Brittany's chuckle when she says she has another project in mind.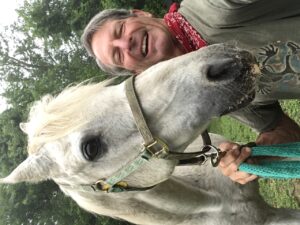 Jim, a native of Brevard, joined Free Rein 3 years ago as a volunteer. He was amazed at the positive life changing events the students experienced while participating in our programs. After graduating from Wofford College, he spent 30 years with IBM as director of Sales and Marketing and 8 years with The Princeton Review of New York as VP of sales. His wife Toni is also a volunteer, and is working toward becoming a PATH certified instructor. They both feel very blessed to be a part of Free Rein, where they see dreams come true.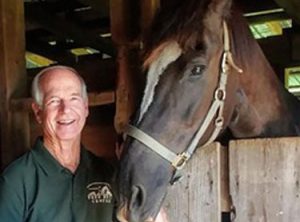 Sharad Creasman
Board Member
Sharad is a married 37 year old native Brevardian, graduating from Brevard High School and Brevard College with a Bachelor's degree in Religious Studies. He has a Masters of Divinity degree with a concentration in ethics from the Morehouse School of Religion in Atlanta. He also has a Masters of Theology degree from Emory University's Candler School of Theology. The middle of next month he will defend his thesis for his Ph.D. degree from Clemson. He first became interested in ministry at the age of 18 when he was licensed to preach and became an associate minister at Bethel "A" Baptist Church in Brevard. The Mud Creek Baptist Association in Flat Rock later ordained him. He is a contributing author to the African American Lectionary and the African American Pulpit Journal. He has also had the honor of offering the opening prayer at a session of the U.S. Senate. Besides being highly educated and a masterful communicator, he is also, as I discovered, very "cool" and just delightful to be around. In warm weather he could often be seen on campus wearing shorts and a tee shirt.
Linda Felderhoff
Board Member
Upon relocating to Brevard, Linda wanted to be a part of Free Rein and has been a volunteer since 2017. She is honored and appreciative of the opportunity to witness the "magical connection" that happens between a student and a horse.
Linda's retired professional background consists of Compliance Analyst for an E-Rate Program, Office Manager of The Free Clinic of Transylvania County and Business Officer at the University of Alabama at Birmingham Division of Nephrology. Linda also enjoys woodworking with her husband, Kevin and hiking with their daughter, granddaughter and dogs.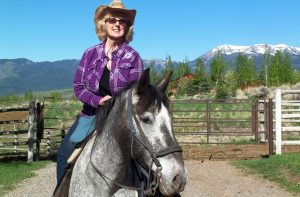 Porsha Smith
Program Chair
Porsha Smith is a Board Member as well as the Chair of our Programs Committee. A Brevard native, she started with Free Rein as a volunteer in 2004. She is a retired Speech Pathologist who spent the majority of her career working with children who have significant cognitive delays. Currently, Porsha is working on her Active Animal and Therapy certification.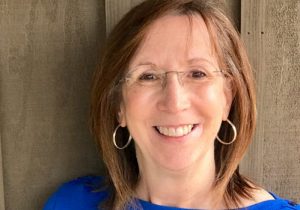 Denise Stretcher
Board Member
Denise has been on the Free Rein board since shortly after she moved to Transylvania County in search of fun and adventure! Her initial career was in Special Ed where she worked first in adult residential services, and then as a teacher for students with multiple challenges. After teaching for several years, she went to medical school to become a Family Practice physician. She is currently at Brevard Family Practice where her approach to her patients is the same as it was when teaching her students – to meet the individual's needs using their own unique strengths, beliefs and interests.
She has been happily married to Brian for over thirty years and they have two wonderful young adult children, Eric and Sarabeth.
Leta McDonald
Board Member
Leta became a volunteer for Free Rein in 2015 and has volunteered primarily as a horse leader, although she has enjoyed sewing saddle covers and playing music for the Halloween Barn. She wholeheartedly believes in the mission of Free Rein and finds it to be an absolutely magical place where the staff are heroes, the students are inspiring, and the other volunteers are amazing people.
Leta and Victor are the proud parents of three beautiful daughters and have been blessed with nine grandchildren. They raised their family in Gainesville, Florida, where they lived for over forty years. While there, Leta attended the University of Florida as an undergraduate, majoring in English and Education. She then went on to receive her Juris Doctor degree from the University of Florida School of Law.
As an attorney, she represented children charged with delinquent acts, and prosecuted adults charged with serious crimes. She then spent 21 years as a judge on the county and circuit benches, handling a variety of caseloads, including criminal, family, dependency, and delinquency. Leta retired from the bench in 2014.
In addition to volunteering with Free Rein, Leta is active in the music ministry at Sacred Heart in Brevard, and enjoys golf, and spending time with family and friends.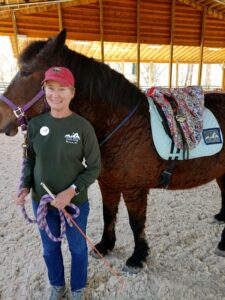 Carter Heyward
Director Emeritus
Carter is a retired seminary professor, Episcopal priest, and feminist liberation theologian and author. She founded Free Rein in 2000 to draw together her love of animals, especially horses, and the work of caring for vulnerable human beings. At one time or another, Carter has worked at Free Rein as volunteer, instructor, horse-trainer, stall-mucker, fund-raiser, Board Chair and Executive Director. She is the author of several books and speaks frequently to groups.