Shortly after moving to Brevard in 2012, Donna began volunteering at Free Rein Center and joined the Free Rein Board of Directors. Donna says, "Sometimes I think being at the barn is more therapeutic for me than for our students." An amateur photographer, she loves taking pictures at the barn of students and the herd.
Donna spent her 27-year career at SunTrust Banks as Vice President/IT Project Management Office, executing multi-million dollar projects through life-cycles that included mergers, software and hardware development and implementation, and systems maintenance and upgrades. Donna also developed and delivered PM training and support to the PMO.
Donna lives in Connestee Falls with her husband Dave and their two cats, Murphy and Louie.
Al began his professional career as a Peace Corps volunteer architect serving in Peru. Al designed, managed and led projects for federal, institutional, and commercial clients in the Washington Metropolitan area as well as projects throughout the United States and for U.S. Government Diplomatic facilities in 76 countries, U.S. NATO facilities in Greece and educational facilities in Germany, Africa and Italy. He retired from The Onyx Group as President and Managing Principal, headquartered in Old Town, Alexandria, Virginia in 2014.
Elisabeth Illg-Reyes
Treasurer
Elisabeth is a food scientist by training and worked in R&D in Germany before moving to the US and beginning a career as administrator and CFO of an award-winning architectural firm in Miami, FL that lasted three decades.
Upon moving to Brevard in 2014 she discovered Free Rein, became a volunteer in 2015 and fell in love with the horses, students and the wonderful success stories she was able to observe first hand. She is married and has two adult daughters and two rescues, a dog and cat. Voted treasurer in 2016 to current.
Nancy joined the Free Rein board after moving to Brevard from Tampa, FL. A journalist by profession, she spent the last 20 years of her career in philanthropy as administrator of the Tampa Bay Times Fund. Through her work, she saw how nonprofit organizations could positively impact the community. She sees Free Rein's mission to help children and adults through the horse-human connection a good way to help make a difference here in her new home. She is married to another journalist and has two adult children and a shelter cat.
Porsha Smith
Program Chair
Porsha Smith is a Board Member as well as the Chair of our Programs Committee. A Brevard native, she started with Free Rein as a volunteer in 2004. She is a retired Speech Pathologist who spent the majority of her career working with children who have significant cognitive delays. Currently, Porsha is working on her Active Animal and Therapy certification.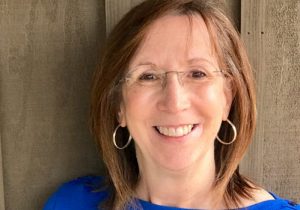 Carter Heyward
Board Member
Carter is a retired seminary professor, Episcopal priest, and feminist liberation theologian and author. She founded Free Rein in 2000 to draw together her love of animals, especially horses, and the work of caring for vulnerable human beings. At one time or another, Carter has worked at Free Rein as volunteer, instructor, horse-trainer, stall-mucker, fund-raiser, Board Chair and Executive Director. She is the author of several books and speaks frequently to groups.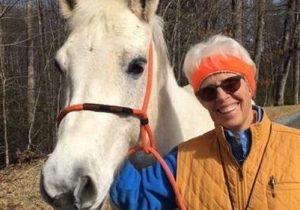 Denise Stretcher
Board Member
Denise has been on the Free Rein board since shortly after she moved to Transylvania County in search of fun and adventure! Her initial career was in Special Ed where she worked first in adult residential services, and then as a teacher for students with multiple challenges. After teaching for several years, she went to medical school to become a Family Practice physician. She is currently at Brevard Family Practice where her approach to her patients is the same as it was when teaching her students – to meet the individual's needs using their own unique strengths, beliefs and interests.
She has been happily married to Brian for over thirty years and they have two wonderful young adult children, Eric and Sarabeth.
Jim, a native of Brevard, joined Free Rein 3 years ago as a volunteer. He was amazed at the positive life changing events the students experienced while participating in their programs. After graduating from Wofford College, he spent 30 years with IBM as director of Sales and Marketing and 8 years with The Princeton Review of New York as V P of sales. His wife Toni is also a volunteer, and is working toward becoming a PATH certified instructor. They both feel very blessed to be a part of Free Rein, where they see dreams come true.